Find your moving company in Manchester. Moving made easy!
If you're looking to move to the UK, have you considered Manchester? It's one of the most desirable locations the nation has to offer, where you can embrace incredible history, culture, stunning countryside, vibrant nightlife, and more.
Manchester is a cosmopolitan city with widespread appeal for people from all walks of life.
But why choose Manchester over other thriving areas in the UK? Read on to uncover useful information that will help you make a well-informed moving decision.
Moving to Manchester
Manchester is a melting pot of diversity, with various offerings that appeal to different demographics.
Having consistently ranked as one of the most liveable cities in Britain, here are some of the key attributes that make Manchester so special:
Exceptional bars and restaurants
Highly affordable cost of living
A legendary music scene
Incredible arts and culture
Abundant countryside
Refreshing uniqueness
Manchester communities comprise open communicators that use a welcoming approach to social interactions. This means you're more likely to feel right at home with the locals than if you moved to London.
Whether your circumstances are ideal or not, branching into the unknown without assistance can feel scary. Though excitement can carry you through some of the nervousness, it's essential to consider the practicalities of transporting your life to a foreign country.
You don't need complications getting in the way of what should be a seamless transition into the next chapter of your life. Working with a moving company will help you secure a stress-free moving experience so you can focus much of your attention elsewhere.
It's best to leverage the knowledge and expertise of a professional mover as opposed to mounting additional pressure on yourself.
At MoveAgain we provide a comprehensive list of reputable moving companies personally endorsed by our team of experts. Our main ambition is to connect you with a moving service that accommodates your needs.
Find the right moving company in Manchester
Today's consumer space is driven by demand for personalization and convenience. That's why we allow you to customize your MoveAgain search to find companies within relevant parameters.
You can filter your search based on property type, price, location, moving date, and more.
Our platform promotes exceptional, hand-vetted third-party companies we've verified as real. This means you won't have to audit companies yourself, visit multiple websites, and make individual comparisons. Browse a list of relevant moving companies in a single location and you'll be grateful for an efficient, effortless search that doesn't feel like a task.
Selecting the right company at MoveAgain is easier than you'd think. We're always on hand to offer further assistance, whether you'd like us to help with planning or provide additional information to support your decision.
If you're not sold on working with a moving company, let's take a look at some of the most tantalizing benefits of utilizing a professional service:
What are the advantages of using a moving company?
The moving companies we promote are leaders within the field and are fully committed to offering bespoke value. Moving isn't a one-size-fits-all approach, meaning it's essential for your moving company to create open communication channels where you feel comfortable expressing your requirements.
Having discussed your exact needs, you can delegate the logistics of your move with added confidence. Here are some of the top advantages of using a moving company for one of the most important stages of your life:
Peace of Mind
Enabling a professional moving company to transport your goods will greatly reduce worrying. You can breathe a sigh of relief when you've witnessed your goods being secured, where in times of stress you can benefit from added peace of mind. This is welcomed when you have so much on your plate to consider.
Cost
Working with a professional company can save you money. Though this statement seems counter-intuitive, imagine the added expense of investing money in multiple places without the reassurance you're getting competitive prices.
At MoveAgain, we have collated some of the best, most affordable companies that focus on increasing customer value.
Speed
A moving company can move your goods in an effective, timely fashion that surpasses your expectations. If you need a professional that works in a careful yet fast and efficient way, working with a moving company will certainly speed things up.
Efficiency
Professionals will have developed moving strategies that are tried and tested. Having spent years cultivating moving plans, companies have established efficient practices that can be modified to enhance customer value.
Embrace the effectiveness of efficient operations.
Experience
Having directly dealt with so many moving experiences, your moving company will understand what it takes to initiate a successful move. When working with an experienced company you'll be poised to benefit from fine-tuned company principles proven to work.
Secure
Working with a moving company means you can rest assured your heavy goods are packaged securely and handled with care. A secure moving experience will ensure your items are safeguarded from harm, so you won't have to worry about things breaking in transit.
Rental Prices in Manchester districts
| | | | | | |
| --- | --- | --- | --- | --- | --- |
| City | 1 room | 2 rooms | 3 rooms | 4 rooms | 5 rooms |
| Manchester | £764 | £1,019 | £1,415 | £2,255 | £2,123 |
Your advantages with MoveAgain
As previously mentioned, our differentiated value derives from a desire to connect you with companies that secure a highly personalized experience. We offer exposure for companies that have developed thousands of move-out plans in many different scenarios.
The best companies are flexible enough to adjust your moving approach according to what works best for you. What's great about MoveAgain is our attention to detail, where we're here to offer an additional layer of customer service that's more objective.
Connect with a moving company that resonates with your circumstances and stands out from the rest. At MoveAgain there are no bad choices on a portal that unifies advanced research, so you won't have to search manually
Contact us today if you're intrigued to learn more!
Checklist: How moving works with MoveAgain
MoveAgain is a full-service partner for your move to Manchester, meaning we're always available to offer explanations and clarify areas of concern.
We present the companies we've fully vetted for experience, cost, quality, and other factors. We also collaborate with you to devise a checklist to be observed throughout proceedings.
We understand how to help you organize your thoughts, so you're fully prepared for the big day. You can utilize our checklist to keep track of what's happening and at what time. Your list will be highly customized to your individual circumstances, so you can tick off the things that are most important to you. We provide advice, tools, and an advanced communication service as part of an advanced support package.
Book ahead and you'll gain from your moving company's efforts to ensure an experience that's as stress-free as possible.
Stress-free relocation

We will work hand in hand with you to deliver a swift and well-planned move. You can book online and receive an offer within just a few minutes.

A reliable team

MoveAgain has already been booked more than 10000 times. Our moving team will handle your belongings with the utmost care and consideration. You can rest assured that every stage of your move is in safe hands.

Tailor-made service

We at MoveAgain understand the unique nature of each of our clients' criteria and offer the most efficient levels of service. Our team works closely with our clients to not only build trust but to capture every detail and understand their exact moving requirements.

Transparent prices

We will ensure to provide you with transparent prices, meaning no hidden costs and to achieve the best possible customer satisfaction.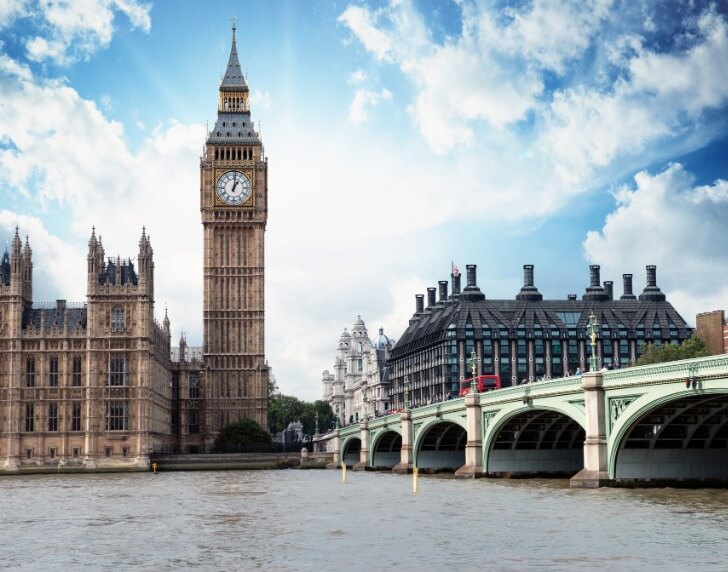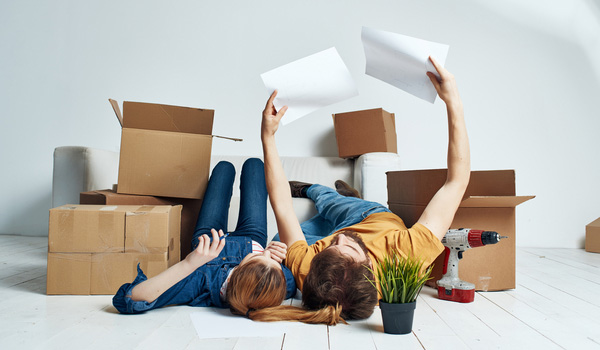 What are the advantages of hiring a moving company?
We recommend that you start planning your move three months before the moving date and contact the moving company to book you the date directly. To avoid paying double rent in the old and new flat, many people want to move at the end of the month. This can result in tight deadlines for moving companies. If you have the opportunity to move in the middle of the month, it is best to take advantage of this, as you can often get a better price.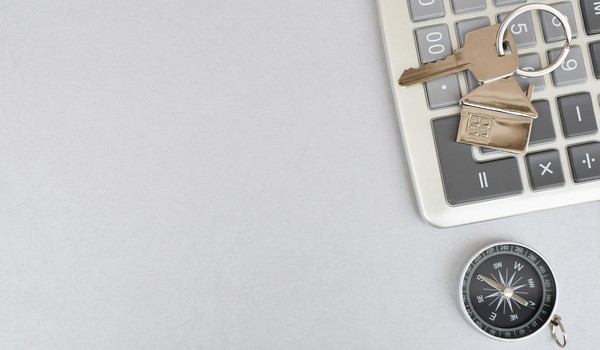 Calculate your moving costs online
Every move is associated with costs - whether carried out privately or by a selected moving company. Hiring a professional moving company can help you get value for your money. Professional movers are trained to ensure your belongings are handled with care to avoid any damages. More importantly, you don't have to deal with the heavy lifting and the stress of figuring out what goes into which box. Above all else, our moving partners guarantee that your belongings will arrive safely to your end destination. We can help you get an overview of your moving costs.